2024학년도 3월 입학 외국인전형 원서접수 및 제출서류 도착확인 안내
Information for Spring (March) 2024 International Admission Application and Document Arrival Confirmation
2024年3月入学国际学生招生申请书及确认材料到达
※ 접수기간 : 2023.10.10.(화) 10:00 ~ 11.24.(금) 17:00
※ Application Period: 10:00 Tuesday, October 10, 2023 ~ 17:00 Friday, November 24, 2023
※ 申请期间:2023.10.10.(周二)~ 11.24.(周五)
1. 원서접수 바로가기(클릭) / Application (Click) / 确认材料到达(单击)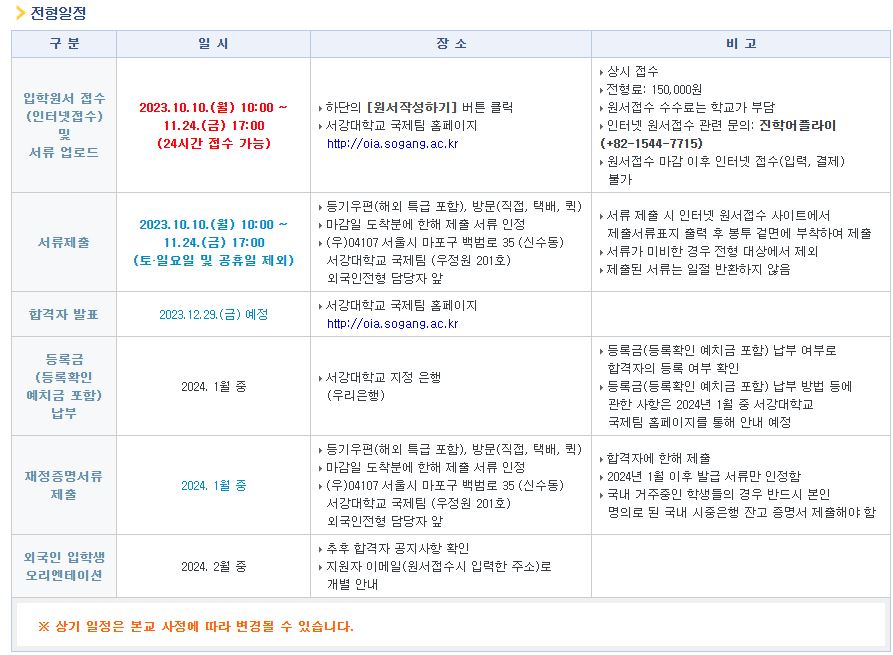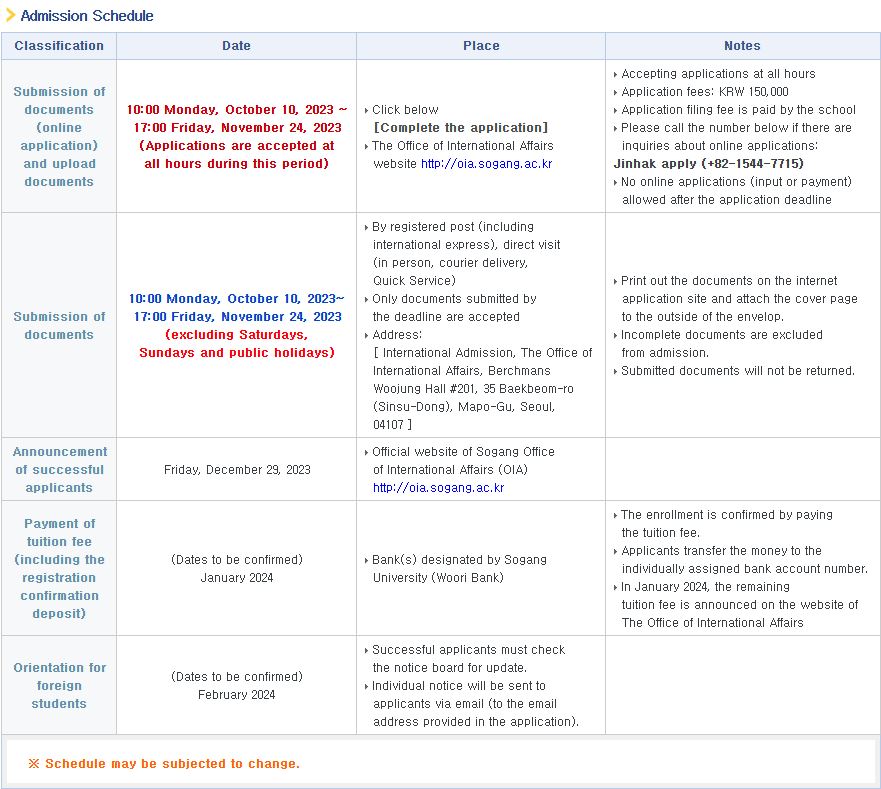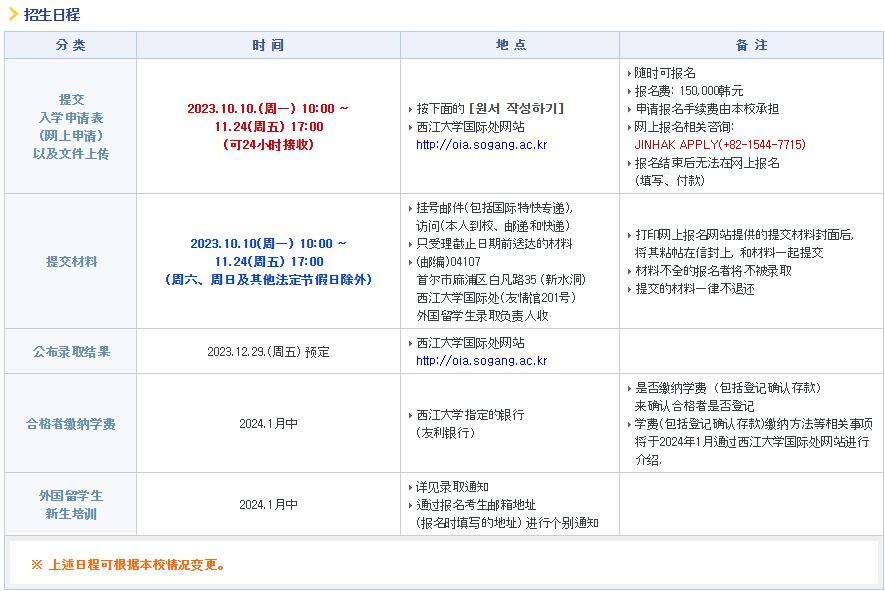 2. 제출서류 도착확인 바로가기(클릭) / Document Arrival Confirmation(Click) / 确认材料到达(单击)
※ 방문 혹은 우편으로 제출한 서류의 도착 여부만을 확인하기 위한 것으로, 제출한 서류가 하나 이상 있는 경우 서류도착으로 표기됩니다.
※ 서류 미비의 경우에도 서류도착으로 표시되며, 서류미비 등의 경우 추후 원서에 기재된 연락처로 추가서류를 요청할 수 있습니다.
※ This is only to check the arrival of documents submitted by in-person or mail, and if there is more than one submitted document, it will be marked as 서류도착 (Document Arrival).
※ In case of incomplete documents, it is also displayed as 서류도착(Document Arrived). Additional documents can be requested to submit by the contact information on the application form.
※ 这仅用于确认亲自或邮寄提交的材料的到达,如果提交的材料一个以上,则将其标记为"서류도착(材料到达)"。
※ 如果材料不完整,也将显示为"서류도착(材料到达)"。 国际处可以通过申请书上的联系处要求提交其他材料。